Highly prestigious publications such as El País, El Mundo, ABC, Cinco Días, Expansión, Emprendedores or La Razón have taken an interest in Flame and have dedicated some of their pages to it. Likewise, we have appeared on several occasions both on radio and television programs.
Do you want to know what Flame is like and how it works? Ask us for our Flame Essentials Demo
You will be able to see how the only tool that provides you with an agile, complete and real analysis of your space works and thanks to which you will be able to optimize the management of your business and make the best decisions, based on objective data. Don't miss our Essentials Demo!
In our interviews we speak with different professionals: marketing managers of hotel chains and shopping centers, CEOs of important retail companies, big data experts, consultants… .
With them we talk about how to achieve the desired customer loyalty, how to generate optimal experiences, innovations, trends and common problems and how to deal with them, the role that technology plays in this changing and competitive context, etc.
Consult in this section all our webinars In them, a member of the Flame team or a prestigious invited professional talks to us about trends, news and innovations and gives us the best advice to optimize our businesses and make them more profitable.
Do not miss them!
Nice to work with Flame analytics as a strategic partner. Reliability to be able to analyze our store performance. Cash Converters Spain is Innovation.
– Manuel Fernández
CIO Transformación
Digital Cash Converters

Thank you Flame analytics for joining us in the exciting challenge of offering our visitors a total omnichannel experience!
– Vicente Alemany Climent
Innovation & Marketing Coordinator,
Retail Asset Services en Cushman & Wakefield

Thanks to technology, our network now has a system capable of reporting valuable information about our business activity. Knowledge about the intentions and activity of our customers in our stores is an intangible asset to exponentially increase our profitability.
– Jacques Ferrándiz Fuster
 Coordinador de Proyectos Web de Alain Afflelou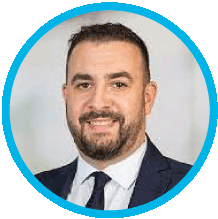 Thanks to Flame we have managed to retain our customers, increase the return on investment (ROI) and improve business performance. It is a very visual tool and very easy to use. For us, knowing the flow of client movements as well as how they behave has been vital.

-Luis Simón
Gerente del CC Plaza Éboli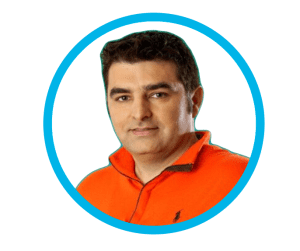 "Being able to have a secure Wi-Fi connection in any area of ​​the hotels is a way to build trust and the fast and simple connection is an aspect that customers appreciate. Flame allows us to know the tastes and demands of the clients and to hit the mark in our proposals towards them."
– Bernat Real
Director IT de Hotels VIVA

Flame is a very visual platform with which you get an idea of ​​everything that happens in our restaurants. We are having a very positive experience using it. With Flame we don't just leave it to chance, instead, we focus on specific clients.
– José Miguel de Miguel Peña
Gerente de los Restaurantes Esplore en ILUNION

At Pompeii stores we use Flame analytics every day and our experience with the tool is very good.
– Carlos Mancebo
Sales & Expansion Director POMPEII BRAND
Download free whitepapers about the world of retail, shopping malls, hotels, etc. Technological trends, good practices and much more.
Download our whitepaper and discover how to become a relevant shopping mall
In our whitepapers you will find information of interest, analyzed in depth. Documents with a current theme, corroborated by experts, with exhaustive data and an in-depth analysis of the retail sector, shopping centers or the Horeca sector. Download them now!
Discover Flame analytics, what it is, how it works, its benefits, as well as the technologies it uses and the solutions it can bring to your business.