Location
Measure customers´ trip in your business
Know their journey since they enter into the store until they purchase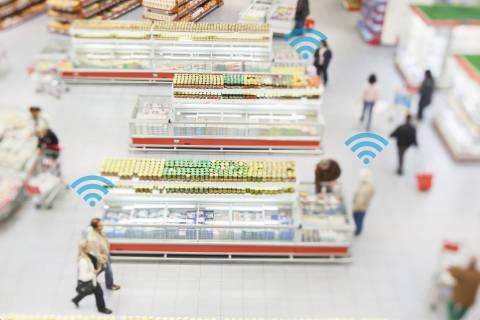 What is Customer Location?
Location is Flame Advanced Wifi analytics module. With location, you can measure customers´ trip in the store, since they enter into it until they purchase. You will be able to know the most common trajectories, as well as the visits, the visit duration and also the conversion rate of the different store areas and categories.
Location features
Take advantage of the most advanced techniques of indoor location and Big Data to discover the hidden potential of your store.
Trajectories
Know your customers´ most common trajectories.
Correlation between areas
Discover the existing correlation between some areas and others.
Conversion rates
Integrate your sales and discover conversion rates by specific areas and product categories.
Alarms
Define occupation alarms by zones.
Traffic and patterns
Analyse traffic and presence patterns (waiting times, loyalty, etc.) by zones.
Heat maps
Generate heat maps for large areas.
With Location measure traffic by zones and areas, and find out how each of them perform.
Know how many clients repeat in each zone or area and how many are new.
Flame is able to generate occupancy alerts for specific areas so that your staff can take immediate action.
Validate your management and your actions plan with objective data. With Flame's insights you will convert numbers into valuable information for your business.
Get a better store experience designing optimal layouts. Find out what your clients like and offer them what they need.
Measures engagement by zones and improve.
Do you want to see Flame in action?