For Christopher Brooks, one of the weakness of brick and mortar retail is to try and replicate the efficiency of online. Christopher is CEO of Clientship and an International CX transformation specialist. He thinks that retail is under pressure from many directions. Although, over 80% of sales happening offline, the retail sector has potential for much channel development.
1. Will brick and mortar retail disappear?
The headlines aren't favourable. We have seen some long established household retailing brands either disappear or struggle in recent years. It's often more than their high street presence at fault. These brands have not kept pace with modern retail trading. Their distribution model is just one aspect of this. The high street is not immune to the laws of business, supply and demand. Unless you are fulfilling a genuine need (emotive or rational) in a relevant and more desired (in terms of price, prestige etc), you will be vulnerable to competitive forces.
2. So, we understand that redefining the role of the high street presence for retailers is key…
Customer experience has certainly breathed new life into tired formats. And an absence of CX on the high street is very evident when you encounter it. For some their retail space has evolved away from a point of transaction to become a brand showpiece (Virgin Money), or the information exchange (Lexus), or the trading post (Argos) and for some it can even by the customer service and complaints department (think Genius bar in Apple stores).
Customer experience has certainly breathed new life into tired formats
3. What are its defects and virtues in front of the online retail?
ICS stats show that despite huge investment, consumers are no more satisfied now than they were 30 years ago. Technology has taken friction away, reduced time frames and simplified the buying process. Offline simply cannot compete. The capability blended with quality data enables the online retailer to deliver proactive customer service, averting customer issues before they occur. Whereas offline retail cannot optimise that capability.
When I walk into a shoe shop, it stills needs for me to feed the assistant my shoe size. If I see a pair of shoes I like and I hand the assistant the show to find my size in the stockroom, if they say no without checking to compete with the speed of online, I don't believe them. It actually works against them. One mistake offline makes is to try and replicate the efficiency of online. It cant compete because it always has a visible physical space to consider which goods or people will travel through. Instead offline use its USP. It's emotional engagement and sensory advantage to achieve this.
Redefining the role of the high street presence for retailers is key
4. Can you name any case?
Yes. For example the colours in Sephora or smells in Lush are cases in point. And as Apple demonstrate the important for human interaction to resolve issues enables retail assistants to provide customers three very appealing and often hugely influencing elements:
Time (relevant to the importance of the purchase to the customer, not the company)
Attention (stay in the moment connecting with the customer)
Promise (promise to yourself to be the best you can be and a heartfelt promise to the customer to deliver).
5. You have said that offline simply compete… What is its biggest problem or weakness?
My observation is that retailers either do not define who they wish to target or identify a specific segment and really tap into their need. Those who go niche have the best chance of success because they can provide a very tailored consistent experience to customers who have similar requirements and desires. For instance the rising trend in Cat Cafes and Vintage clothing. This will deliver a sustainable audience if they can reach them and that's where online is critical, to reach the audience, tell stories and continuously bring new customers into the experience. But too often the importance of digital to make this a sustainable success is underutilised.
Smaller retailers who be bemoan they don't have the bandwidth to do more than manage their reail outlets and with larger retailers who treat their online commerce as another channel, rather than part of an overall buying experience.
Offline simply cannot compete. Online retailer deliver proactive customer service whereas offline retail cannot optimise that capability.
6. As you mentioned before, technology has taken friction away, reduced time frames and simplified the buying process. Is technology vital in retail?
Too often technology is employed to fulfil a functional part of the retail experience more cost effectively. This isn't transformation, it's preservation. It's not just a case of replacing the manual or human design process with a technological one. But we see this often; stock control, payments points and collection methods. It does get more interesting for instance with augmented dressing rooms. Although is still nothing new to the experience. It's just replacing what's already there. For me this is the missed opportunity to evolve the offline experience by integrating technological capability.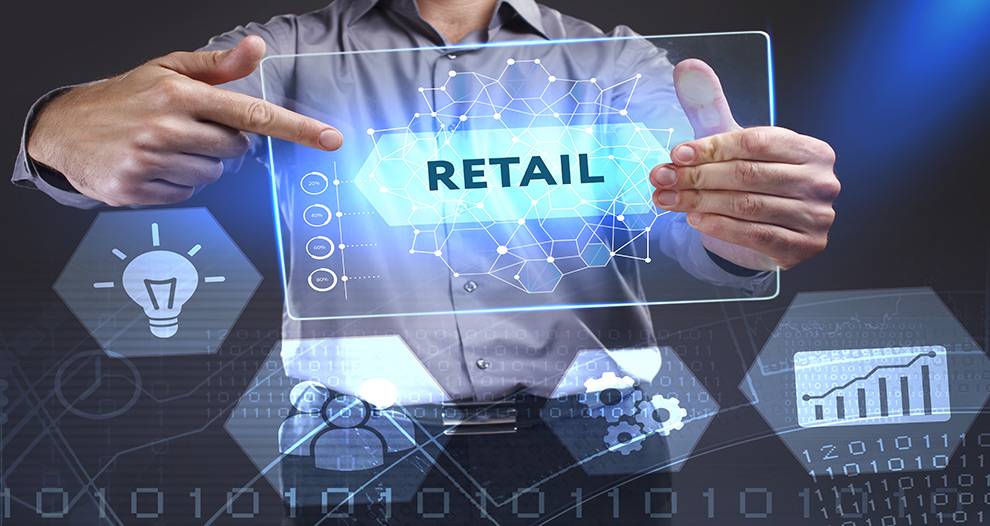 7. Highlights a current technology or innovation that you believe is setting a trend.
Offline retail has the opportunity to connect and create interest or proximity group communities, but this means thinking outside of the metaphorical four walls of online. For instance, I was speaking to a local council who were struggling to engage and support their local independent retailers as they'd hoped. Town halls and focus groups were ineffective because it will always cut across someone's trading times. But without engagement the retailers felt ignored and progress was halted. A catch 22. But the retailers see each other as a community who want to help make things better, rather than just a talking shop, so when you enable them to engage on their terms using technology, opportunities open up.
Retailers do not define who they wish to target or identify a specific segment and really tap into their need
8. Can you give us an example?
I-Together is a great retailer engagement App which recognised this and brings retailers together, without leaving their stores. They share their ideas and challenges with other. Individuals, with recognised skills are then invited to work on the challenge and come up with a solution, with the App providing best in class example to inspire. This can be completed around their trading times. Developed improvements are then assessed, benchmarked against the retailers and the councils criteria for success. With those ideas that sound out acknowledged and rewarded. Without the technology this isn't possible.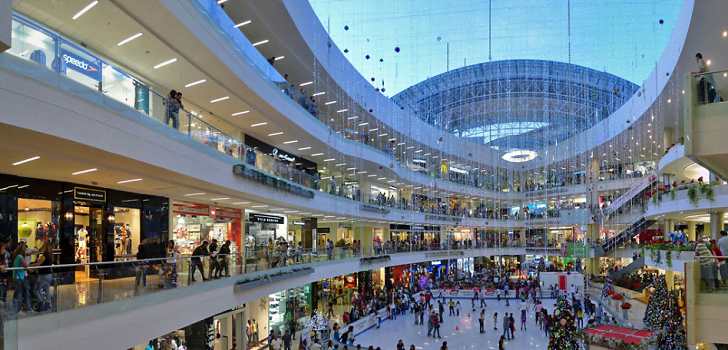 9. What does it take for a store to work? Is there a magic recipe?
There may not be magic recipe but there are certainly some key ingredients. Gaining an understanding of these is a must. Without them success could be based on factors the retailer does not control. The institute of Place Management has been tracking the 25 factors which have an impact on the success of a high street.
Its critical to understand the potential to thrive in the community. It helps retailers understand if the odds are stacked against them or the infrastructure, investment and importance of the high street in that area loaded in their favour.
Secondly, take a look at how well sectors on the high street are doing. Visit other towns and retailers in the same sector who have high public approval ratings, accolades for business enterprise and if Ltd companies, compare performance data is available for comparison.
Finally, understand what matters most to the customer and the measures for retail success (e.g. stock rotation, repeat sales, revenue per space needed).
This provides the sound foundation to then produce a business plan to assess the potential for success and key dependencies to protect. With the 'what matters most' known, a customer experience plan to deliver a differentiated programme will ensure that beyond product, pricing, promotions, placement and the people customers have a reason to return.
A customer experience plan should ensure that customers have a reason to return
10. How is customer loyalty achieved?
This will vary by sector. For instance in the takeout food sector I've seen data showing five purchases within a given period of time defines a loyal customer. A loyal customer will not be exclusive. But when you know you have their loyalty, then its time to work on the share of category. Although, as in the case of restaurants you never want 100% of category spend because customers need to compare and contrast in order to reaffirm their preference.
Online retailer Zappos famously connects customer to competitors when they don't have the stock. The next time customers shop they come back to Zappos because they will look after then even if they don't have what they need. It's easy to reflect on a day's trading and think we weren't at our best today, but it doesn't matter there is always tomorrow. But for the customer, that may have been their first visit, what impression will they have. You have to always be on you're a-game.
Reward was considered key to retain loyalty, but the new currency is acknowledgment and recognition
11. What about rewards?
Historically, reward was considered key to retain loyalty, but the new currency is acknowledgment and recognition. This means tracking social media and responding. Be that Trustpilot, TripAdvisor, Google Reviews and engaging with customers encouraging them to become part of the story.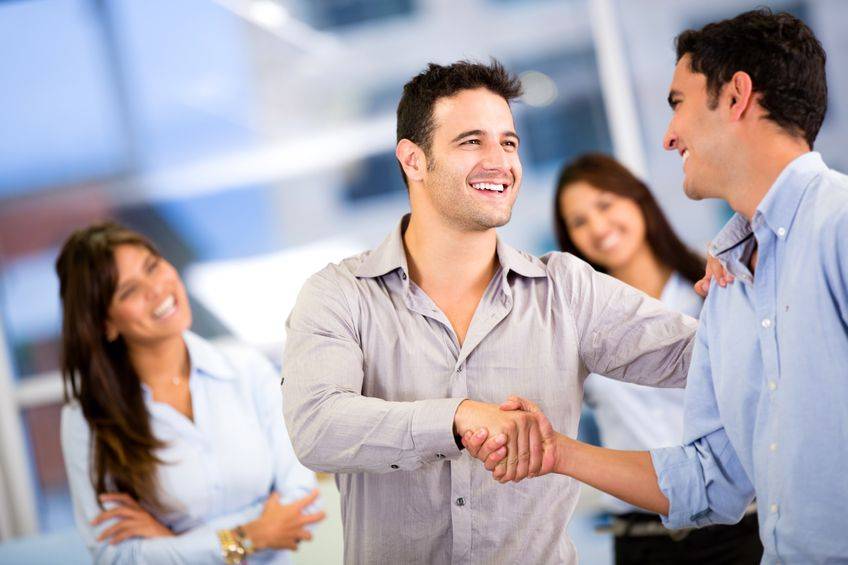 12. How do you see the future of retail?
I had this discussion with a colleague at Clientship the other day and we compared the state of retailing in South America and Europe. In the last 10 years online retailing has jumped nearly trebled, now representing 20% of all sales. So clearly, the model for retailing has evolved. However, with the appearance of Apple in major cities and Amazon's various testing of high street models, it's clear that even the most digitally equipped of retailers recognise the significance of a destination to deliver an experience which arrests all the senses, and thereby creating a deeper emotional connection.
I envisage the high street reduce in significance for physical trading, but will grow in value in other aspects of the value chain, such as browsing, trialling and fulfilment. Local councils will continue to shape the state of their high streets. The more advanced recognising the importance of a blend of outlets to attract a cross-section of the community. And in turn those retailers need to compliment any offline retailing with online relationship building to create purpose and value of driving footfall.
Of course there is always a potential game changer around the corner which can disrupt progress. In this can its the advancement of autonomous vehicles and the acceleration of air quality initiatives in towns, which will drive down vehicles volumes. As a positive it could lead to the reclaiming of carparks as green spaces and roads to paths for bikes and pedestrians. With the reinvention of communal areas less concentrated on retail, but with more of a blend, these areas could once again become a hive of community engagement. The experience would be paramount, with connectivity, AI and data sharing essential to create personalised experiences for all, blending retail, utility, relationship and recreational activities together.
THANK YOU SO MUCH CHRISTOPHER 🙂