The hospitality industry was always deeply rooted in human interactions and very tangible real-life experiences. Be that as it may, the giant wave of digital transformation is sweeping across the entire business landscape and this small island, as isolated as it may look at first glance is not left intact.
One might even say, on the contrary.
The latest-gen marketing, productivity, and business tech proved to be more than helpful when it came to identifying various deficiencies and productivity gaps in the hospitality sector, ironing out these wrinkles, and pushing the entire industry to an entirely new level.
Let us take a look then at some of the most important of these tools and technologies and see how they can implement in the future of hospitality or real estate business.
The future of Hospitality based on Virtual tours and AR
In recent years, people have become very picky when it comes to choosing Airbnb logins or longer-term housing options. The properties that fail to impress at first glance are usually put aside and never checked again. Well, these days we have the benefit of interactive VR tours that allows independent, in-depth research. These virtual tours also make an excellent gateway to other communication touchpoints which makes VR tours a perfect entry point to your customer journey funnel. Easy access from a range of different devices gives this idea an even greater level of versatility.
Analytics lowers acquisition and maintenance costs
The goal of every successful business is to increase revenue while at the same time lowering operating costs. Fortunately enough, the latest breakthroughs in the Artificial Intelligence powered analytics sectors to properly assess customer engagement, improve the efficiency of smart EMS (Energy Management Systems) and engage in predictive maintenance that drastically lowers the costs of running a hospitality business in the long run. So, it shouldn't come off as a surprise that this tech is widely cited as one of the forces completely reshaping the hotel and hospitality industry.
Hi-Tech upgrades catering to high-paying clients
Premium clients were always one of the most important driving engines of the hospitality sector. Well, now that this market corner is going through a certain revival, the hospitality sector is working hard to attract these high-paying premium clients with hi-tech, premium experiences. Even the cities that are not widely regarded as busy business hubs like, for instance, San Antonio now offer business-oriented multistory luxury apartments for rent where each room offers amenities like Wi-Fi, IoT tech, etc. This spread of premium apartments will definitely boost the global growth of the sector.
Big Data for stellar customer experience
Customer engagement is absolutely critical for the success of one real estate or hospitality business. However, understanding what satisfies the different demographics, what may potentially be seen as an obstacle, and, ultimately, how to turn these critical criteria to your advantage is not always easy. This is the point where the digitalization of these industries can be seen as a tremendous asset since guest data, location analytics and other types of big data harnessed across different digital channels are able of giving us rich insights into our clients' decision-making process and points of contempt.
The rise of dedicated 'proptech'
By 'proptech' we, of course, mean property technology or a wide variety of tools and assets that were designed specifically to the necessities of the real estate sector and, in turn, the hospitality industry. These digital resources range from various CRM systems to IoT-powered management tools and even construction drones. What all these assets have in common is that they build with a clear sense of purpose and integration in mind so they drastically improve collaboration, keep workflows up and running, largely cut the operating costs, and present great scalability options without any hiccups.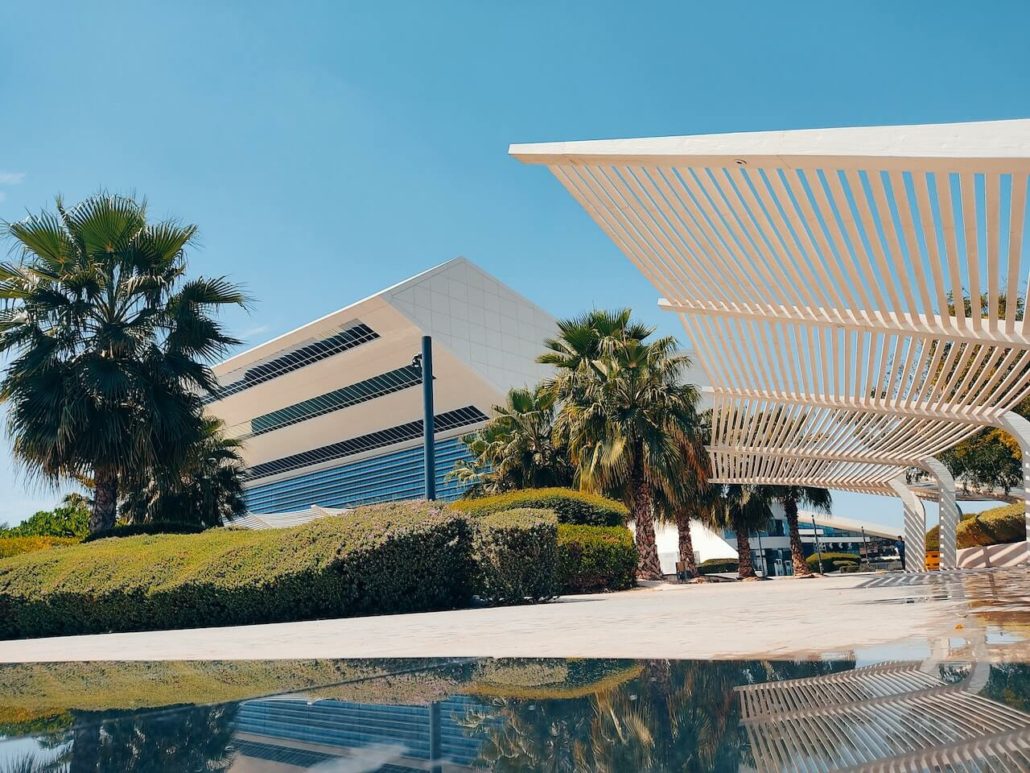 Sustainability becomes the key component of the future of hospitality
Of course, a higher level of sustainability couldn't be imagined without considerable breakthroughs in sectors ranging from construction to predictive maintenance. But, how does sustainability affect the state of the hospitality industry besides improving the ROI companies get at the finish line? Well, modern society is making bold steps in the sustainable direction, and offering this option to visitors can considerably improve their loyalty and expand your digital marketing arsenal. So, no matter which way you take it sustainability will become the pillar for how the future of hospitality and real estate sectors are built upon.
We hope these few examples gave you a general idea about the numerous ways the technology is completely overhauling the hospitality and real estate industries. Of course, this is only the tip of the iceberg but even this limited insight gives us a pretty good direction about the way these sectors are moving. And from what we can see the future of hospitality will be very bright. Any way to improve productivity and customer experience while lowering expenses is more than welcome.
https://flameanalytics.com/wp-content/uploads/2023/06/technology-future-hospitality.png
1080
1080
Flame analytics
/wp-content/uploads/2022/01/Flame-logo-1.png
Flame analytics
2023-06-26 02:06:00
2023-06-09 12:42:42
How Technology is Shaping the Future of Hospitality and Real Estate Industry